Pirate Costumes for Kids
A great topic to do with children is pirates.  Who doesn't like to get dressed up as a pirate? In fact, I wouldn't say how old I was when I and a group of friends dressed up as pirates and hired a barge for the day, swinging out plastic cutlasses around, having a great time and getting lots of encouragement from passers-by of all ages.  So why not give some thought to pirate costumes for kids – get them in the mood. They can have a great time, writing ransom notes, counting up their pieces of eight, calculating how much treasure they will get once they have ransacked 8 more ships, etc., etc.
Pirate costumes are ideal for any themed children's fancy dress occasion, pirate parties, Halloween parties, World Book Day or just having fun at home.
Make your own pirate costume
Here is a super idea for a pirate costume you can make yourself in under an hour.
http://www.applegreencottage.com/2015/02/last-minute-diy-kids-pirate-costume.html
No time for a whole costume?
Just make some accessories.
The instructions are here – in Spanish – I think.  However, I think you can follow the pictures easily enough.
What about a silver pirate's hook?
This one from http://craftyourhappiness.com/2016/09/14/ahoy-mateys-it-be-talk-like-pirate-day/ is pretty impressive!
You do need to find a silver paper cup.  (Actually – you could probably use any colour you like.)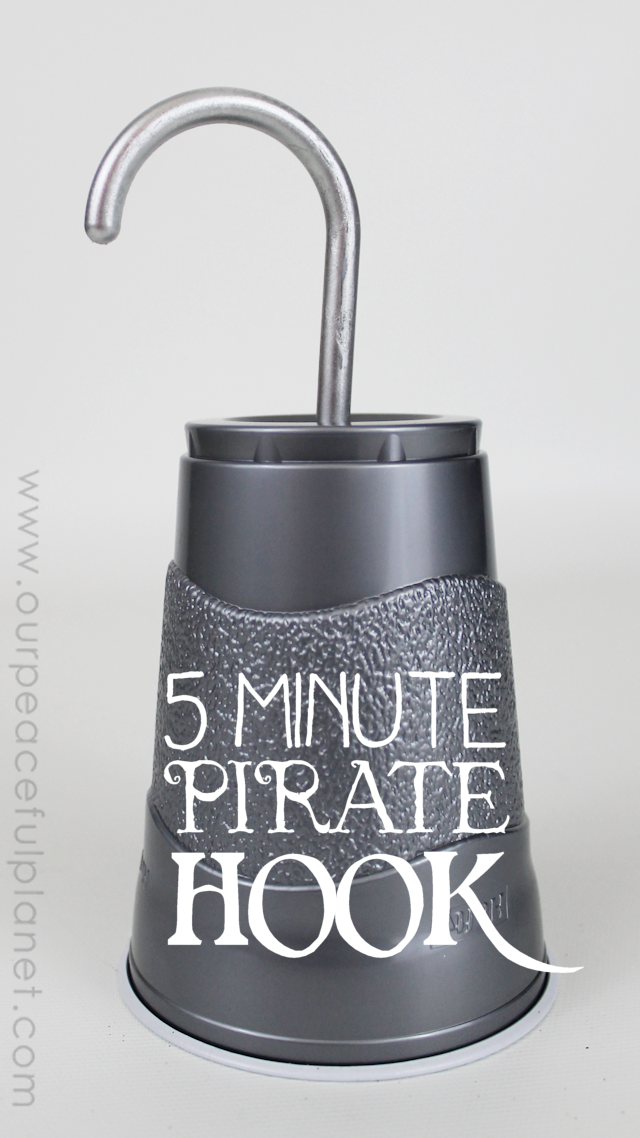 DIY Pirate Costumes on Youtube
Great bit of pirate make up guys!
One for young lads
Here we have some youngsters creating their own costumes, inspired by costumes they wore when they were younger. Cool!
If you are very ambitious you could even make your own Jack Sparrow costume!
This one is more do-able and fun to watch as well!
Maybe you don't want to make the costume?  So let's see what is available:
(All of these are from Amazon UK and I get a small percentage of anything you spend but this doesn't affect the price you pay.)

I don't know why this is described as a boy's costume – I think it would work equally as well for a girl.  There are just 3 pieces to the costume, hat, t-shirt, and trousers even though it looks like more.
At the point of writing, this is available for half-price – you might be lucky.

This costume includes a shirt, trousers, a headband, a belt, and an eyepatch.
This pirate costume for girls includes a top, skirt and a hat.
Another pirate costume for girls – this includes a black dress with skull and bones detail on the chest, some red and black striped fabric on the waist and sleeves, and has a matching red and black striped headscarf with skull and crossbones on it.
This outfit includes a shirt with a waistcoat, trousers, a bandana and a belt.
If these aren't what you are looking for then use this search to find more.
I hope you enjoyed this page.  Let me know what you think in the comments below.
I would love to have requests for further pages, so if you have been wanting to ask a question or find resources – just ask below.
Have a great day!
Please follow and like us: